SER Curaçao – Virtual Regional Meeting - December 7, 2022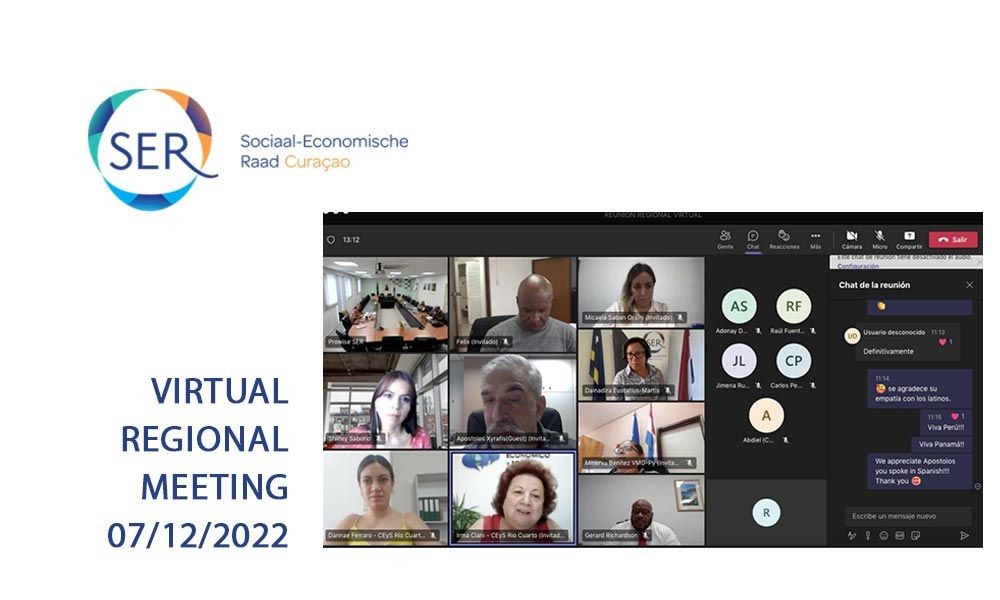 The Economic and Social Council of Curaçao organized as Vice-Secretary of AICESIS for the Latin American and Caribbean region on December 7, 2022 a virtual regional meeting. Central topics were: "Broad Prosperity'' and the regional Latin-American and Caribbean Network, CESALC.
The speakers and participants can be seen in the photo and the agenda, presentations and conclusions can be downloaded.
pdf 1 Presentation Curacao Broad Concept of Prosperity december 7 2022 esp (2.63 MB)
pdf 2 invitacioin general (234 KB)
pdf 4 derecho laboral agrario uruguayo (319 KB)
pdf 5 conclusiones generales (83 KB)